Carmen Lundy – Code Noir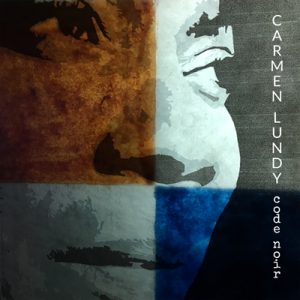 Never one to limit her creative journeys, Lundy explores the realms of Jazz, Blues, Brazilian Samba and Pop with a multitude of messages that reflect not only the complexities of her own mindset, but the disparity of the world at large. Poignant, heartfelt, joyous, shocked, saddened and impassioned are just a few of the emotions conveyed by this wonderfully evocative singer on CODE NOIR in a highly personal musical voyage.
This entry was posted in New Releases. Bookmark the permalink.